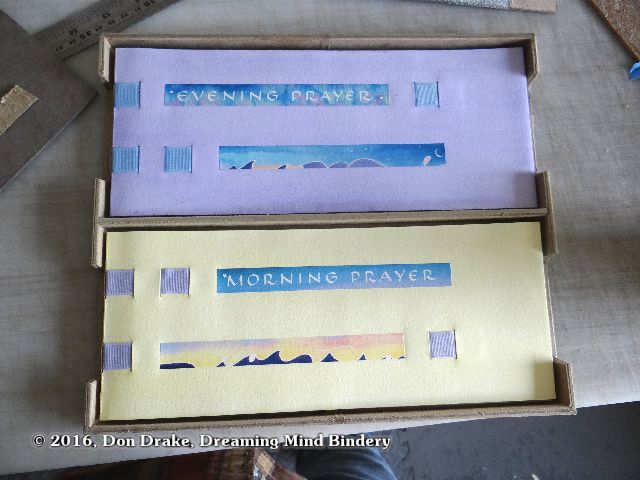 And the books go back in the box again. This time the finger pulls are cut and I'm looking at the height of the walls and how the books will be removed from the box.
Normally, I make the bottom liner for boxes over 12 pt card and the finished liner is about 1mm thick. This time I'm going to cover .07 or .08 board and make the liner a tiny bit smaller than the books. This will raise the books up from the bottom and cantilevered slightly so it's easy to get your finger tips under the edge and remove the book.
If the books sat flat to the bottom, you might need to pick at them a little to get them up and this might lead to damage.